Jesse will be creating an interactive video environment for Food Forward's 2nd annual Spring Melt fundraiser at Elysian on April 14th, 2012.
Food Forward has done incredible work around the Los Angeles region in fighting hunger and helping people to re-think their relationship to food and labor through volunteer service.  I am proud to support this organization and hope the community will come out to help celebrate their vision!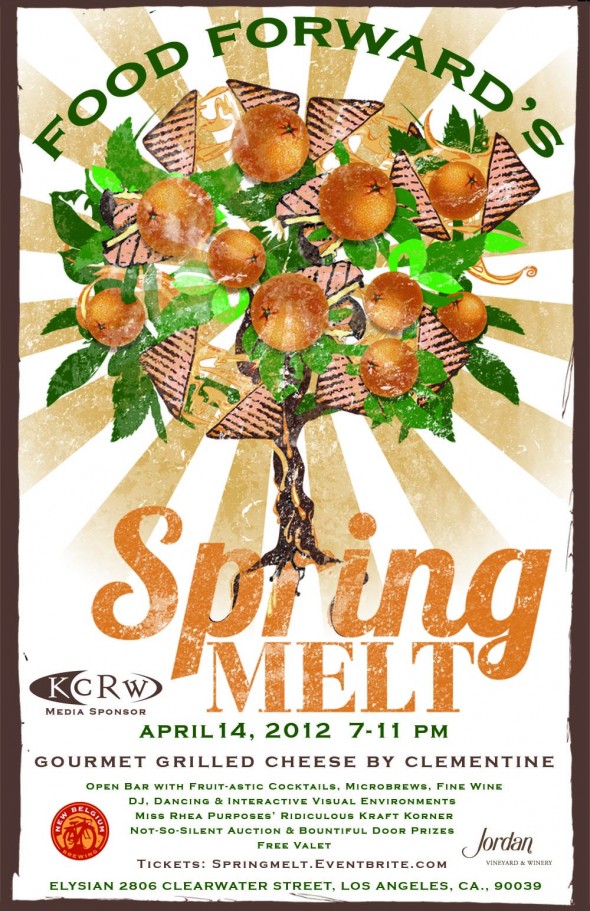 Tickets:   http://springmelt.eventbrite.com/
Elysian
2806 Clearwater St.
Los Angeles, CA 90039
Saturday, April 14, 2012 at 7:00 PM (PT)
——————————————————————————————————-
From FF's website:
Food Forward's vision is to reconnect our community with the abundance of food already present in our everyday lives, while creating change around the issues of urban hunger, food waste and food justice.
Food Forward's mission is to reconnect people with people – through food – by bringing together volunteers and neighbors to share in the gleaning and distributing of locally grown food from private homes and public spaces which is then distributed to local food pantries and organizations serving those in need.
HARVEST FOOD • FIGHT HUNGER • BUILD COMMUNITY
We convene at properties we have been invited to and harvest their excess fruits and vegetables, donating 100% to local food pantries across southern California. Combined, our numerous distribution partners provide food to over 40,000 clients a month across Southern California.
Since forming in 2009, we have harvested hundreds of properties with 100% of what we pick going to feed the hungry.