Jesse created live visuals for Sleepless at the Walt Disney Concert Hall, June 16, 2017.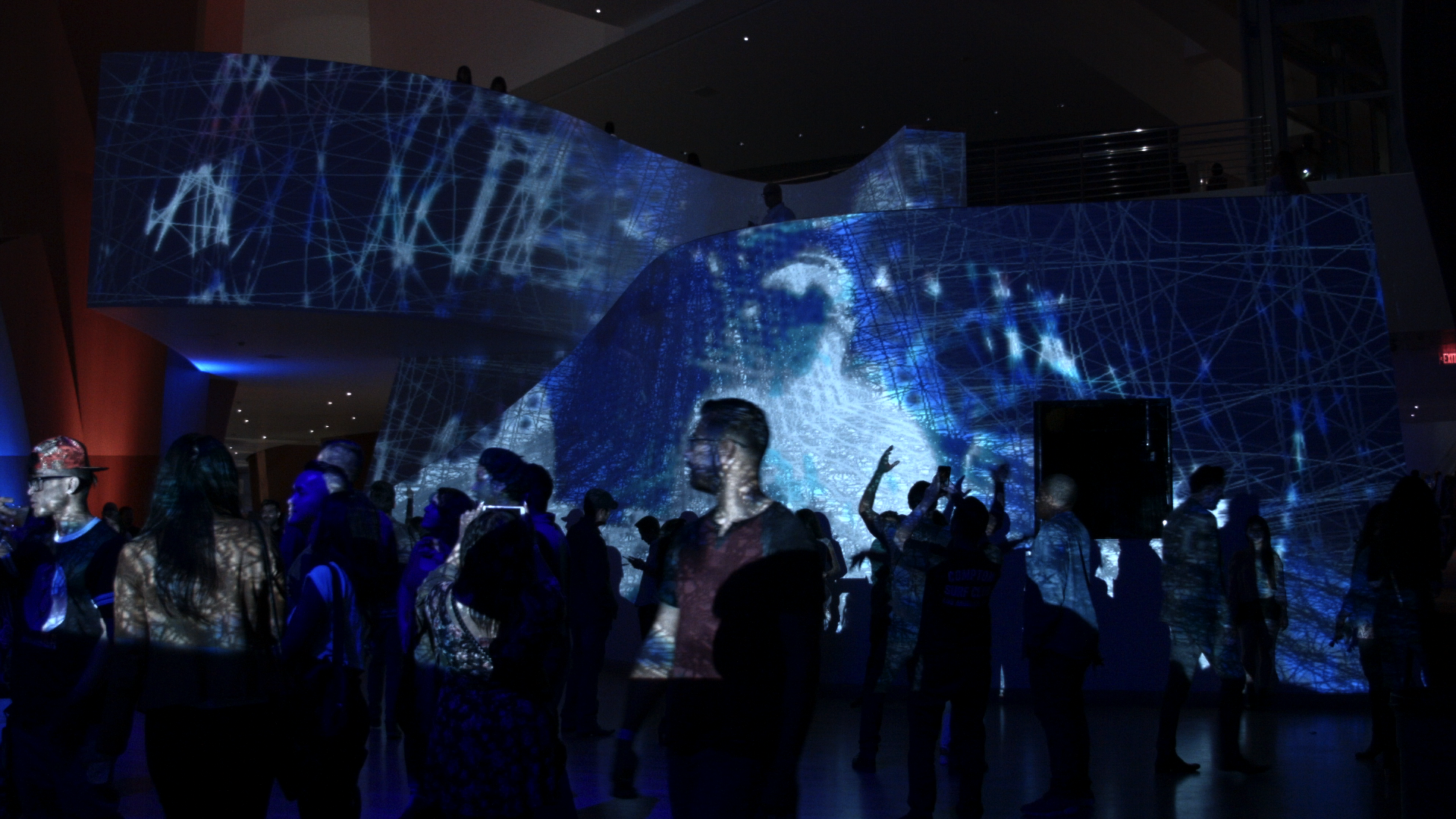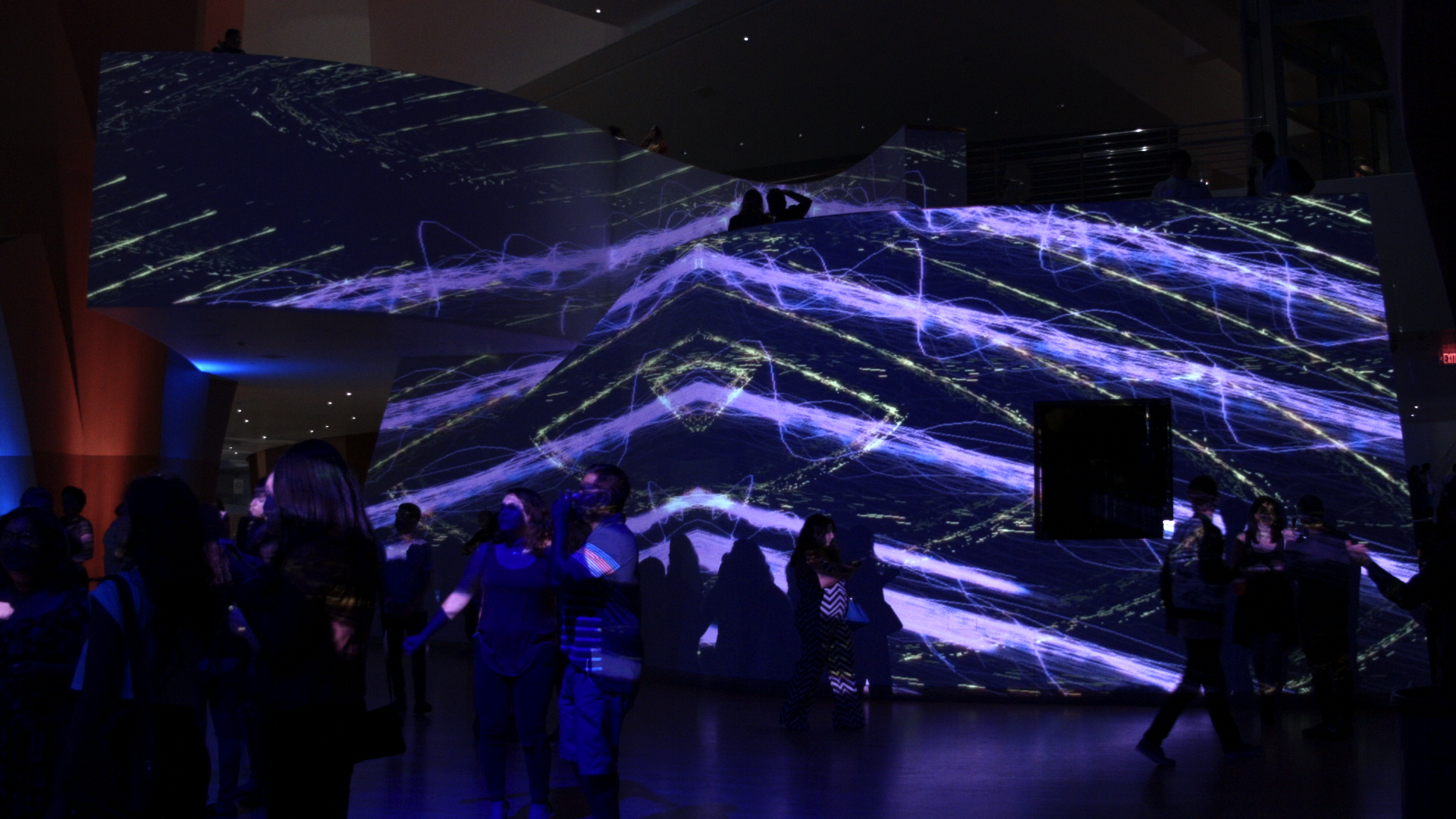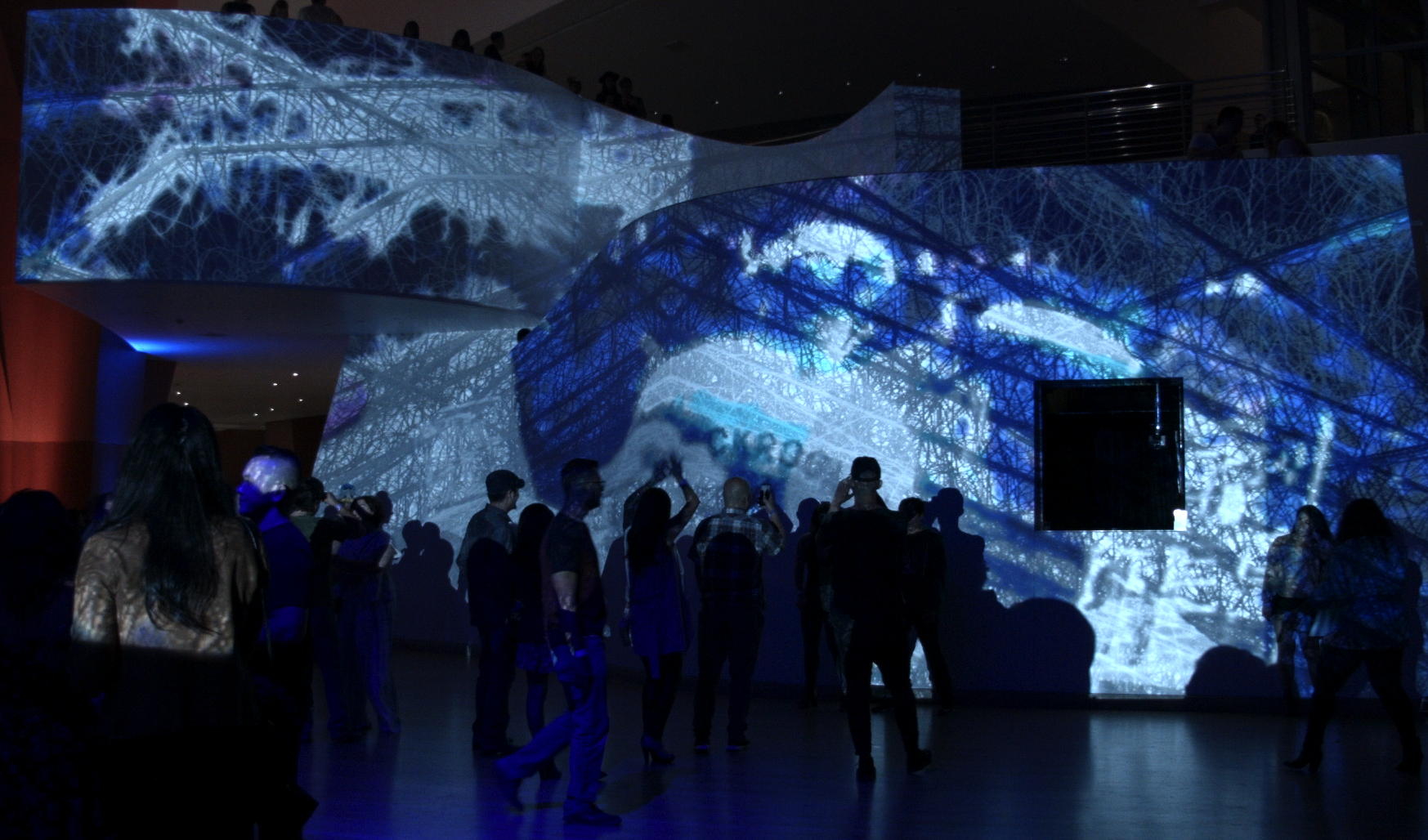 https://www.musiccenter.org/sleepless
Sleepless: The Music Center After Hours explores the living maze of Walt Disney Concert Hall with all its curious angles and hidden spaces. See the hall transformed by DJs, sonic experiences, projections, dance parties and interactive installations with rare access to the hall's backstage areas and private rooms. Stay up, get lost and find yourself.
LINEUP:
• Get moving in BP hall with beats curated by Dexter Story from Anthony Valadez and DJ Phatrick hosted by KG Superstar and including artist Jesse Gilbert's real-time video capture of the crowd, distorted and projected in large scale;
• A birch tree maze designed by scenic artist Martin Vallejo accompanied by evocative music by Ed Barguiarena and ethereal lighting by Sohail Najafi;
• Encounter Sleepless census takers who will gather late night truths about you, curated by artist Ashley Sparks.
• Dance to industrial and new beat sounds as DUBLAB turns the Founders room into a dark psychedelic house of mirrors. DJ sets by Remy Marc, Sarah Toones, and Jamal Sharaf El Deen, and an interactive, mirrored and refractive video art installation with sculpture and 3D video animation made by artist, Suzy Poling;
• Choose Lost OR Found — a one-of-a-kind, intimate, up close and personal live performance in the intimacy of the Listening Rooms with performances by Fabiano Do Nascimento, Katisse Buckingham and Artyom Manukyan, curated by Ed Barguiarena;
• Nesting in signature Sleepless bean bags amid the other-worldly sounds of Grace Oh's crystal singing bowls with artists Annik Mendez, Helane Anderson of Sacral Sounds, The Koshi Fairies, Plantwave, and the Sacred Toning Circle;
• Get lost backstage at The Music Center's Walt Disney Concert Hall, and experience the music of Phil O'Connor, Ian Walker, and Chris Woods, curated by Ed Barguiarena.
Disney Hall photo credit:  @parachute_girl