Press
It was amazing. Beautiful, moving, an amazing experience. For me it was powerful insight into how a musician may perceive the world. Music is all around us.
Ann – KUSC website
——————————————————————–
One of the highlights of this particular night was the use of a backdrop, courtesy of visual artist Jesse Gilbert.  With each musician's stand equipped with cameras, the backdrop was able to combine abstract imagery with live footage of the Golden Quartet members playing.  Particularly climactic moments were made more intense with the use of powerful photographs from various historical moments….
…Even when simply comprised of people playing instruments, live concerts always have some aspect of spectacle.  Seeing the action of musicians creating adds to the artistry of the sounds they are making.  By emphasizing the agency of the musicians involved in his photographic backdrop, Jesse Gilbert successfully represented the connections between Smith's sounds and the historical context he has placed himself in.
Review of Wadada Leo Smith's Ten Freedom Summers performance in Montreal
Donovan Burtan, KCUT 90.3 Music Department Blog
June 6, 2016
——————————————————————–
The work is completed by the projections of video artist Jesse Gilbert, the fifth member of the Golden Quartet for the last three years. His work is key to the entire project, and especially the experience of the public: what we see on the screen is "interpreted" live by Gilbert, which interacts with animation and generated waves captured by microphones. Gilbert, as the one making the screen images, is the indivisible complement of Solidarity, in which photographs of workers' struggles all over the world are blurred and intermingled beneath his hands and acoustic fluctuations on stage.
Review of Wadada Leo Smith's Solidarity (translated)
Yahvé M. de la Cavada
El País, November 14, 2014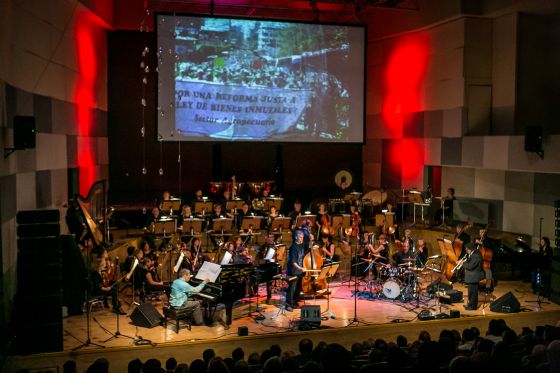 Photo by Slawek Przerwa
——————————————————————–
A huge screen hung from the ceiling, on which video artist Jesse Gilbert activated a series of images that toggled from archival photos to live video of the musicians on stage. Portraits of Till, the composition's namesake, seemed to be enveloped by bright luminous fibers…
Review of Wadada Leo Smith's Ten Freedom Summers
Robert Bush
NBC 7 SoundDiego Blog, January 28, 2015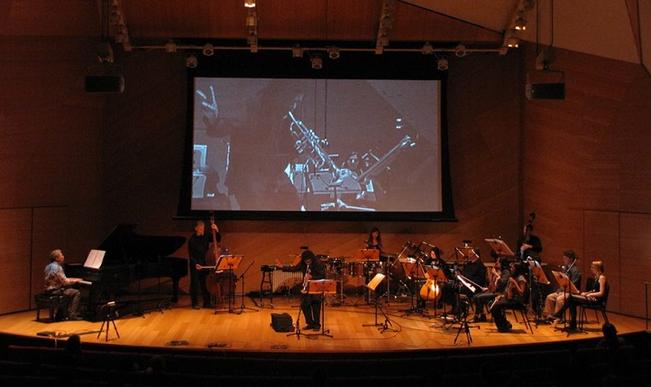 Photo by Tina Tallon
——————————————————————–
Arts Alive – September 13, 2014
Interview with composer/performer Miguel Atwood-Ferguson by KUSC host Brian Lauritzen
Press Releases
WTN Finalist and New Fellow in the Arts (December, 2010)
Images for download